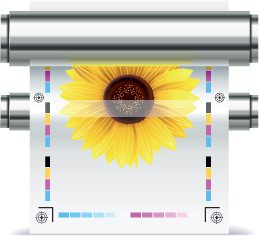 Our Equipment
We have a strong equipment inventory. Since printing is considered a manufacturing business, our equipment choices have a major impact on how well our company can perform.
Our philosophy of providing consistent, on-time delivery and the highest quality printed images is made possible by our job workflow systems, our talented team of coworkers, and our top-notch equipment.
We work on Heidelberg equipment and we love it - not only our work horse presses but also machines in prepress and bindery. When you have equipment you can count on, it makes getting those rush orders out on time, every time with high-quality all the time!
We also have Roland and Saturn printers for our wide-format printing and screen printing needs.